Jeff Zeitlin's Freelance Traveller e-zine has a new issue out!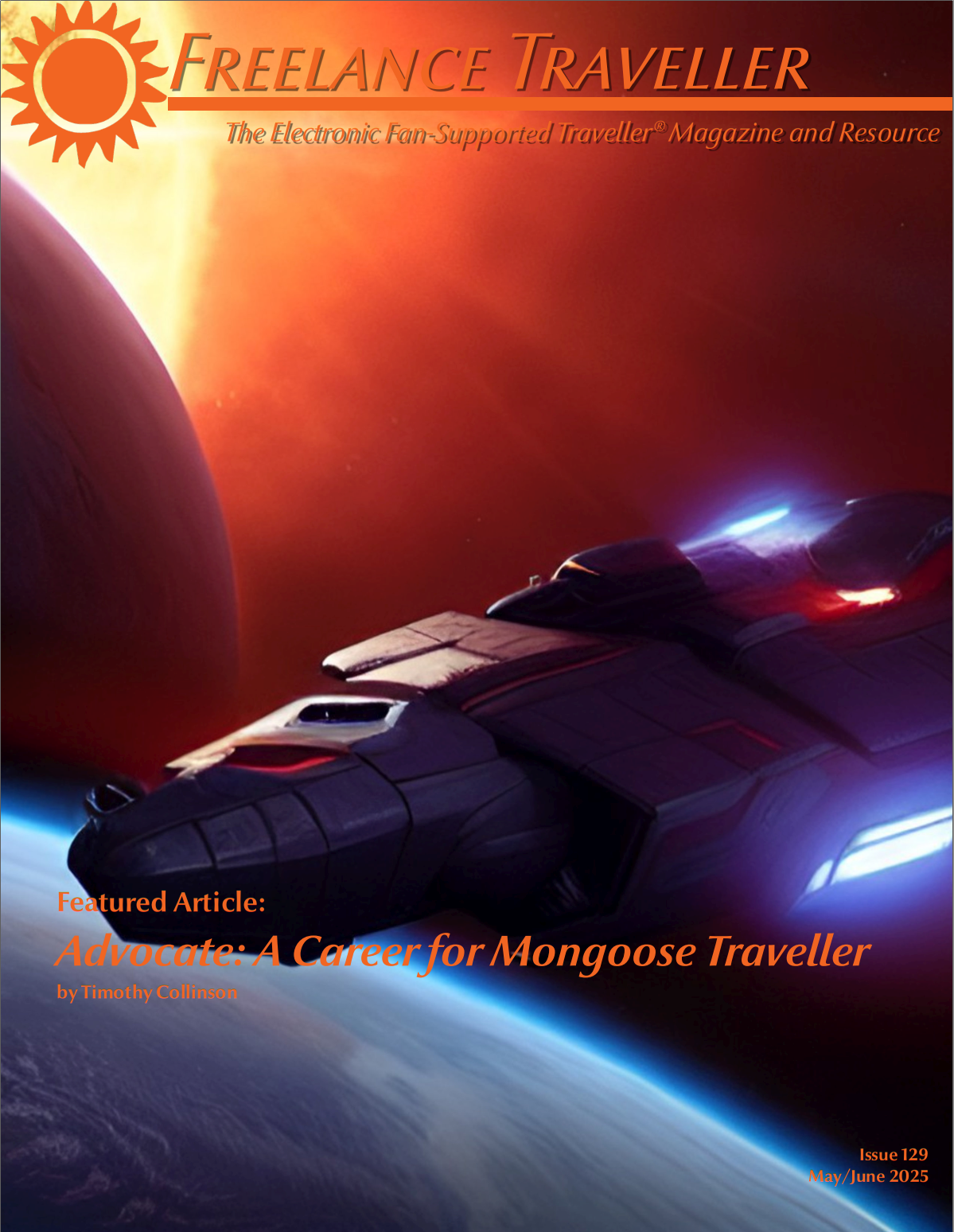 Highlights include the Horosha-class Scout/Courier (Type S) for Classic Traveller, by Matt Frisbee
The Spacer's Hymn by Timothy Collinson, complete with sheet music, and a link to an audio file
A short fiction piece of mine, set in my own Daktari Nebula subsector: Predator!
Issue 88 is available from the Freelance Traveller site. Here's the link.
Check it out! And Thank You Jeff for publishing my story.